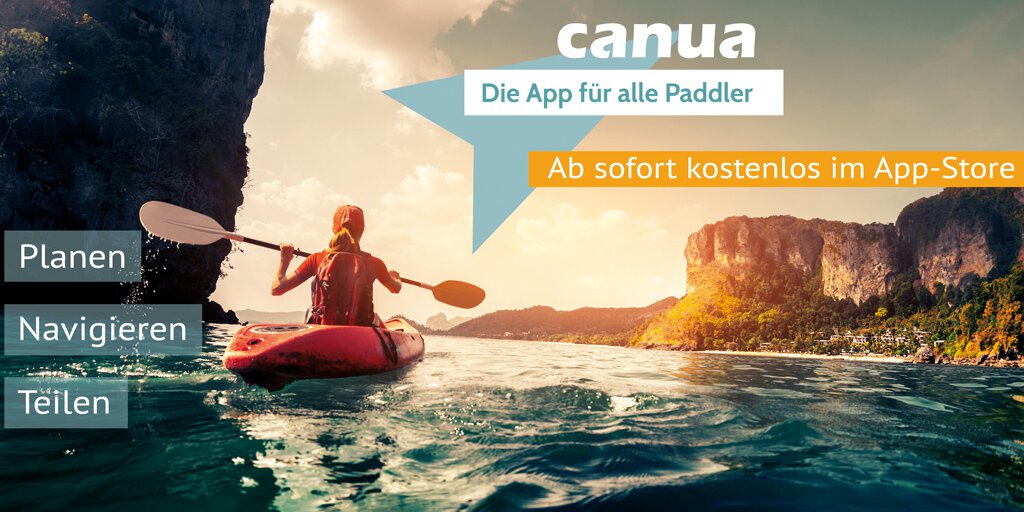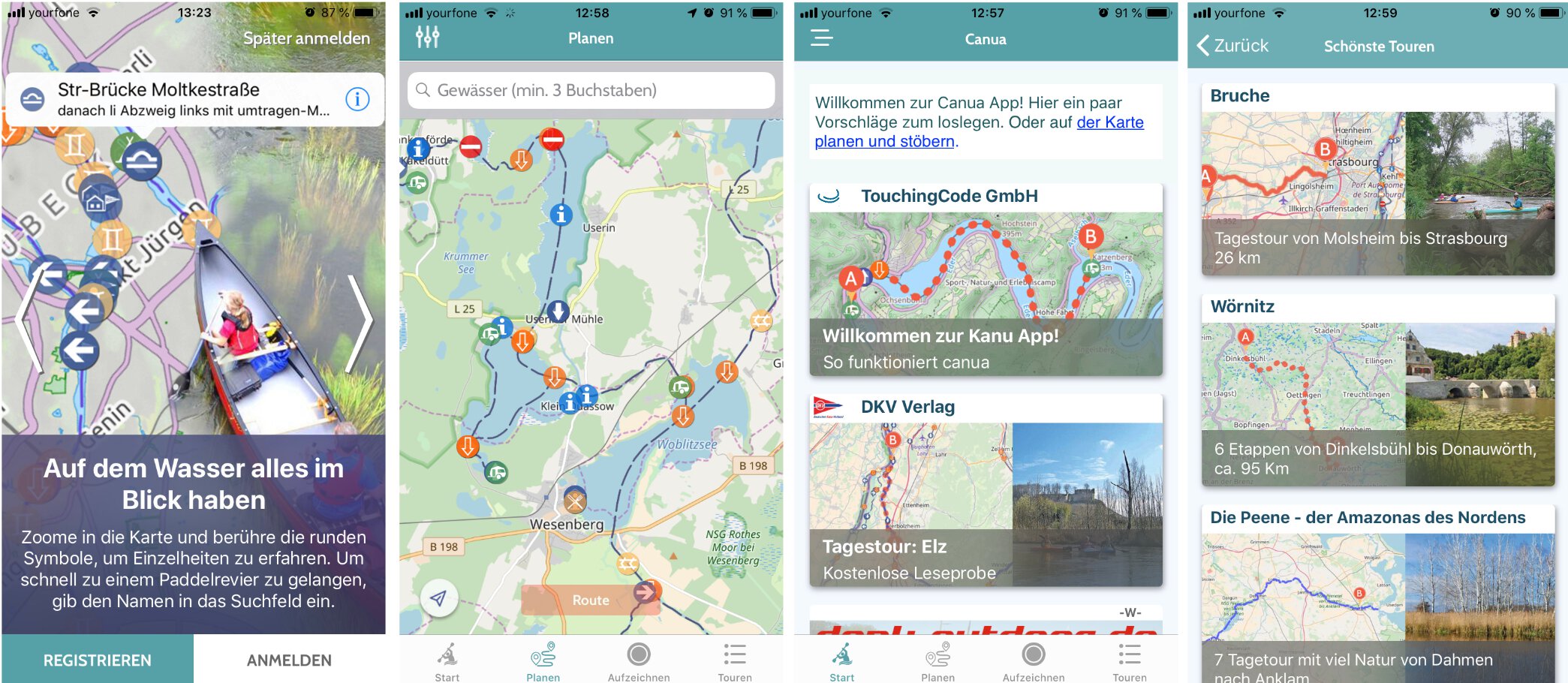 canua
The canoe tripping app
PROJECT DESCRIPTION
---
The official canoe tripping app of the joint venture between TouchingCode GmbH and the German Canoeing Association.
"I am delighted that with canua we are now able to offer a comprehensive digital offer for all canoeists. I am sure that many canoeists will use this great offer."
DKV President Thomas Konietzko at the introduction of the app.
With canua canoe tours can be planned, tracked and shared. The app provides all relevant information for waters in whole europe. You search for your preferred area and can see the characteristics of the water directly on the map. You get entry and exit points, weirs and danger spots, as well as resting and overnight accommodation. You get information about water character, gradients, difficulties, obstacles, sights, campsites, boathouses and many more. Everything you need to know to plan your canoe trip, such as how to get to the campsite with public means of transport and any restrictions on travel, is also included.
canua includes information about waters in Germany as well as in Belgium, Denmark, Estonia, Finland, France, Iceland, Italy, Latvia, Lithuania, Luxembourg, the Netherlands, Norway, Austria, Poland, Switzerland, Sweden, the Czech Republic and Belarus - including Corsica and the entire course of the Danube from its source to the Black Sea. The app is free of charge. In addition, route suggestions can be purchased for many waters in Germany.
The app is a joint venture between DKV-GmbH and TouchingCode Software GmbH from Berlin. The app contains interfaces to the DKV water database and the DKV electronic logbook (eFB - elektronisches Fahrtenbuch). For the app, the volunteer water editors have edited all contained waters with coordinates and tracks. The water database contains 4,200 waters with 80,000 information points.
YOUR APP
Keep in Touch
and get an offer for your app today!