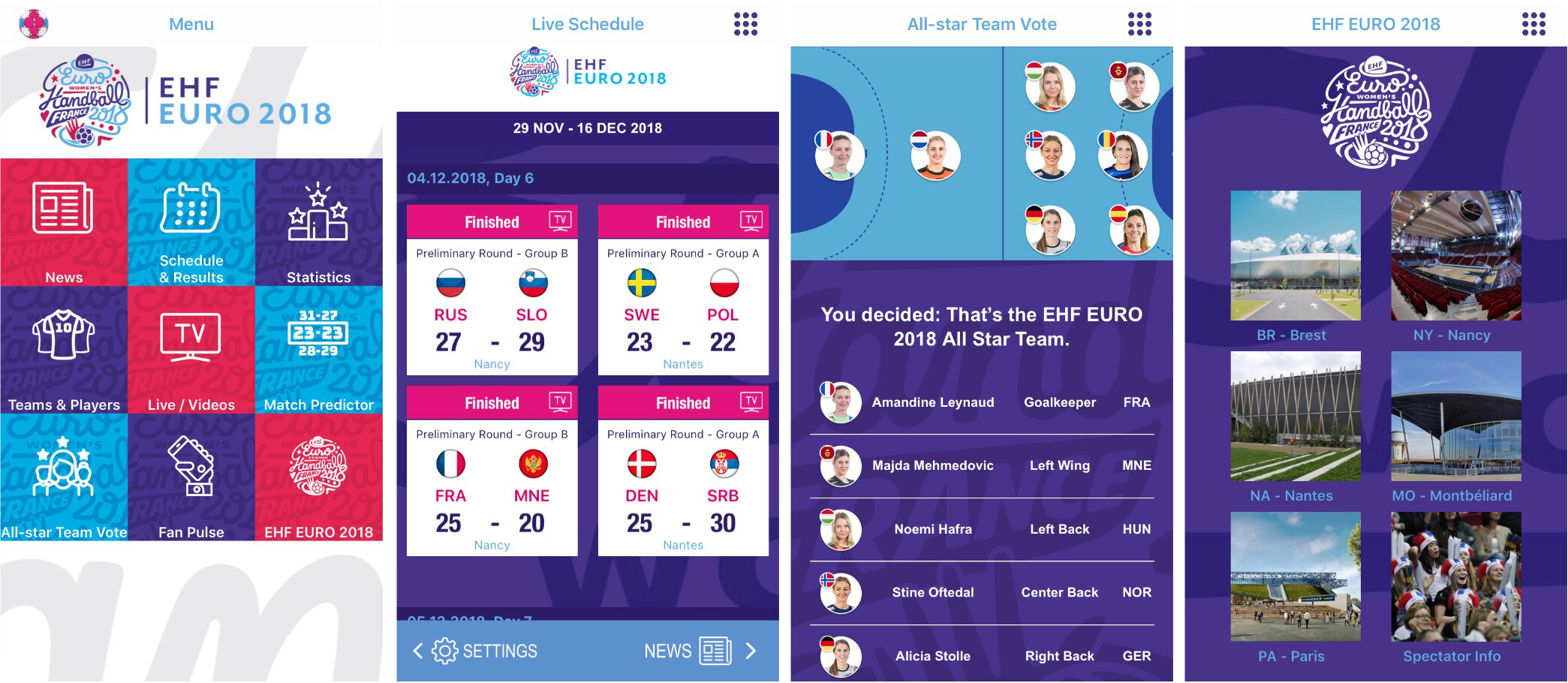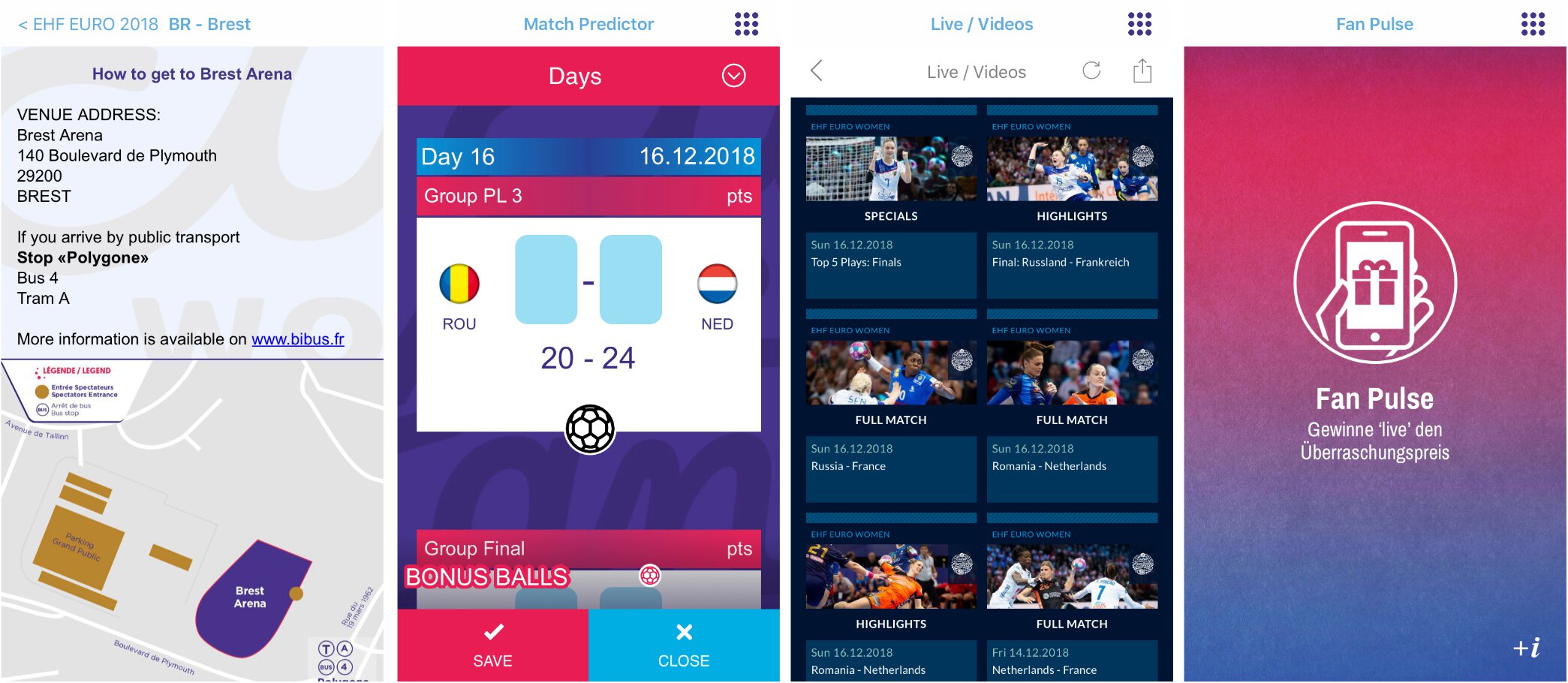 EHF EURO App
Event app with fan engagement at the European Handball Championships for women.
PROJECT DESCRIPTION
---
The first app for a handball championship offers a perfect mix of sports information before and during the championship as well as participation offers for all handball fans and enthusiasts all over the world.
The app provides detailed information about each team and player as well as up-to-date statistics and rankings. But the heart of the app is the home screen with the impressive live match report. All 47 matches appear in the live match report. It's easy to see which matches are still to play, how finished matches have ended and which matches are currently running. In all running games you can see the score to the second.
Beyond that there is the range for fans, and all the join in the fever.
In the betting game Match Predictor you predict the results of all 47 matches, whereby points for the correct winning team, the correct goal difference between the two teams and the correct final score are awarded. Bonus balls that double, triple or even multiply the winning starting points by 10 ensure that the final game remains exciting. Betting communities can also be formed. You can invite people and the points of the community will be displayed.
At the end of the main round everyone can take part in the All Star Team election and win prizes. Participation in the popular vote for the best players is only possible in the app. After the main round the best 5 players in each position will be chosen. In addition, the best defender will be chosen.
In the Pulse game, everyone in the stadium opens the app and when the pulse game starts, all screens start to flash. Fewer and fewer screens are flashing until only the winning mobile phone shows light.
The app is developed with our App-CMS Apmato and individual programming. In addition to integrated offline content, it offers all important match results, statistics and news in dynamic form, for example on the venues and line-ups of the teams. The app was continuously updated during the event via our Apmato content updates.
The EHF EURO App is available in English and French.
YOUR APP
Keep in Touch
and get an offer for your app today!