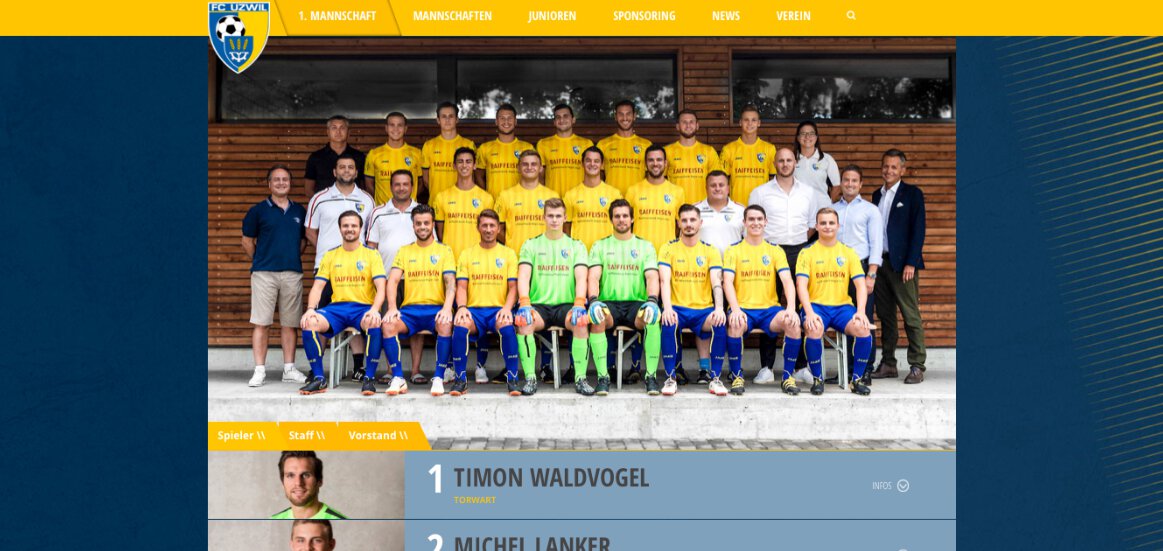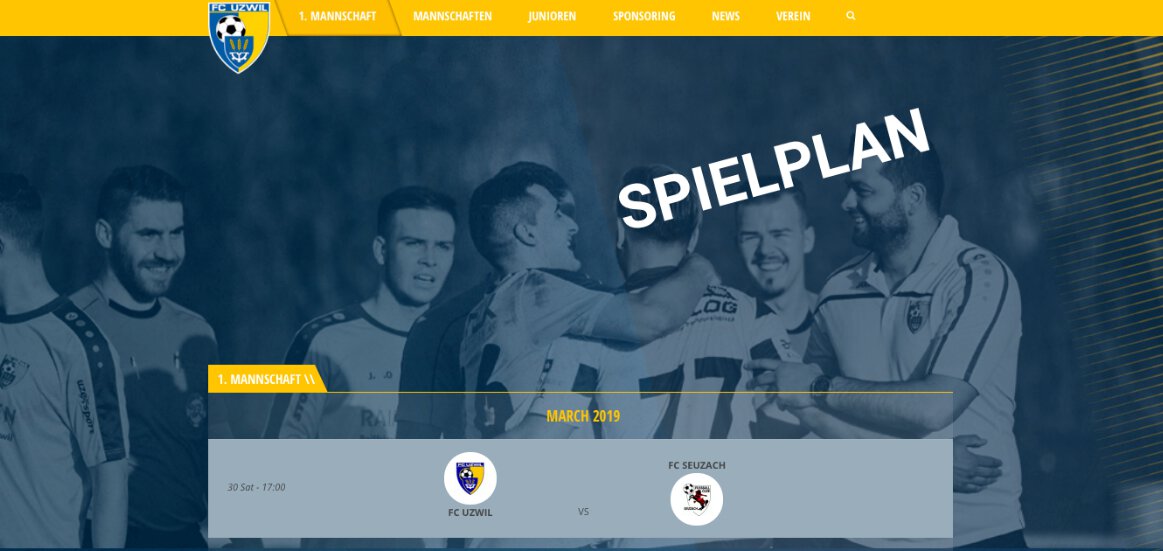 FC UZWIL
Website for the football club FC Uzwil
PROJECT DESCRIPTION
---
At FC Uzwil, around 700 members aged between 5 and 60 play football in six different sections. FC Uzwil was founded in 1912. FC Uzwil has been playing in the 2nd league in Switzerland since 2015.
The promotion to the 2nd Football League gave the impetus for the reprogramming of FC Uzwil's website with a new look, modern technologies and many new features for fans. In addition to the perfect presentation on desktop computers and mobile devices, it was important to equip the website with a blog for current match reports, live match results, league tables, upcoming matches and portraits not only of the players of the 1st team but of the entire squad and all junior players.
YOUR WEBSITE
Keep in Touch
and get an offer for your Website today!