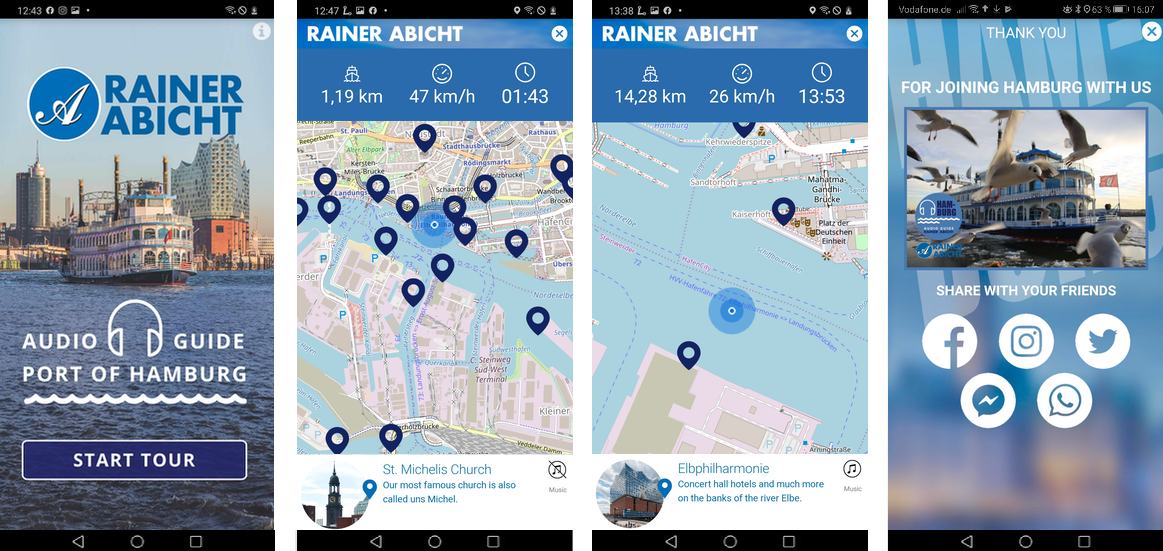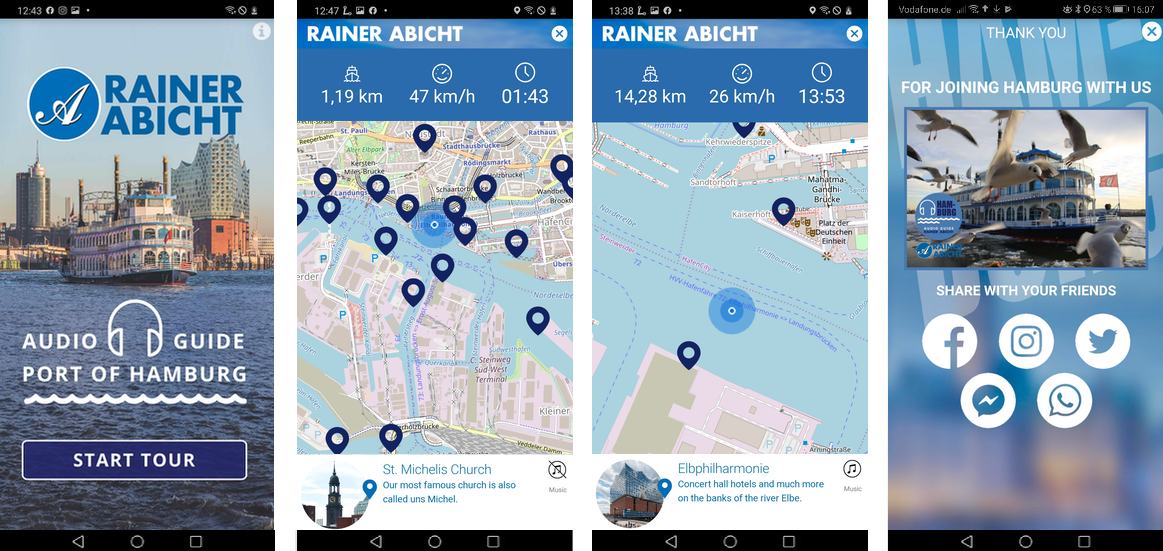 GPS-based, multilingual audioguide for the harbor of Hamburg.
Rainer Abicht Audioguide
Listen to Hamburg - experience the river Elbe
---
The Rainer Abicht mobile app is a GPS-based audio guide for all harbor cruises of the Rainer Abicht shipping company in Hamburg.
Get into one of the ships and barges of Rainer Abicht, start the app and the audio guide will play automatically whenever you reach a site, ocean giant ships or a landmark on the banks of the river Elbe and in the amazing harbor of Hamburg.
The app is fully offline, and location-based. You can launch the app at any time during the tour and it will play the audios starting from the current position. At the end of the cruise you can share your experience with your friends.
Audioguide
Fully offline GPS-based multimedia audio guide
Real map including the current position and markers of all points.
40+ configurable points
Multilingual - up to 6 different audios per point of interest.
App backend - edit coordinates, create points, upload media and much more
Thumbnail images as well as full screen images for every point.
Code protection
Special timed points
Sharing
The harbor of Hamburg is the third largest seaport in Europe. Rainer Abicht Elbreederei events and tours include harbor tours, excursions, family parties or company events in Hamburg. Who comes aboard the traditional barges and passenger ships, feels immediately the indescribable maritime flair around our Port of Hamburg.
YOUR APP
Keep in Touch
and get an offer for your app today!