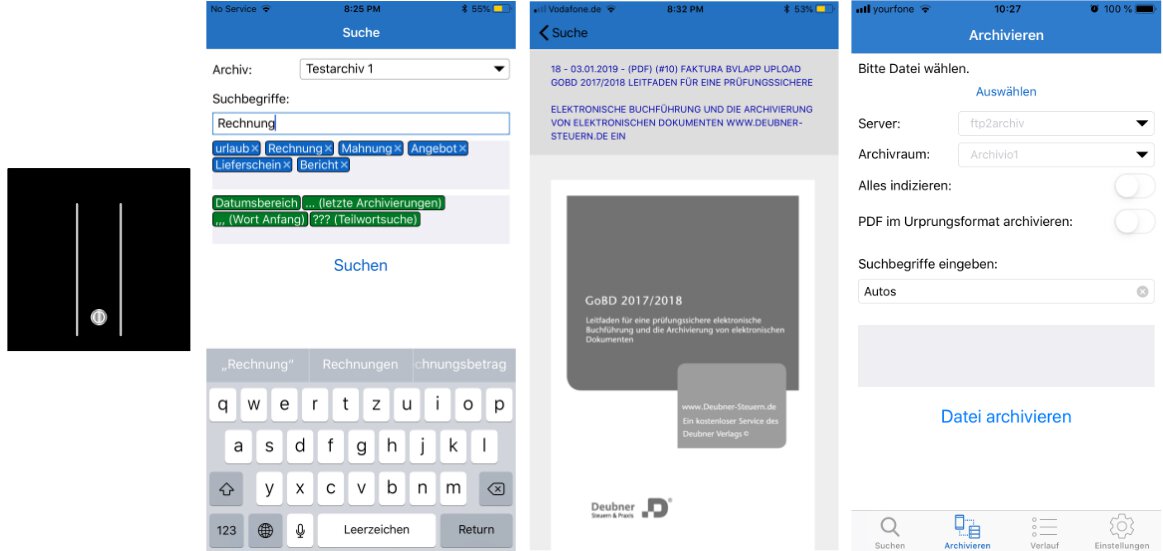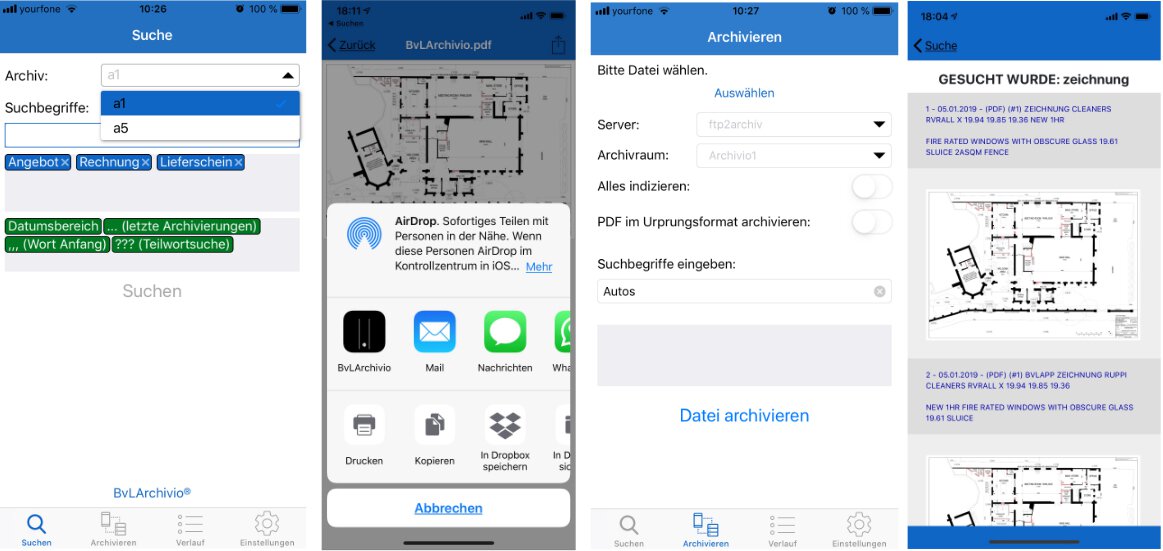 BvLArchivio App
The most modern way of digital archiving. Paperless, simple and secure.
PROJECT DESCRIPTION
---
The BvL.com with headquarter in Berlin manufactures a complete solution for the digital archiving for small and medium-size enterprises and sells it European-wide. The archiving system BvLArchivio is a legally compliant solution that is easy to use and virtually training free.
The TouchingCode develops the app of the same name BvLArchivio. With the BvLArchivio App it is easy to search the company archive, download documents from the company archive to the mobile device and transfer documents to the archive while on the move. The full text search is just as convenient as on the desktop. During the archiving process, the archiving processes within the app are logged so that everything can be traced securely.
YOUR APP
Keep in Touch
and get an offer for your app today!