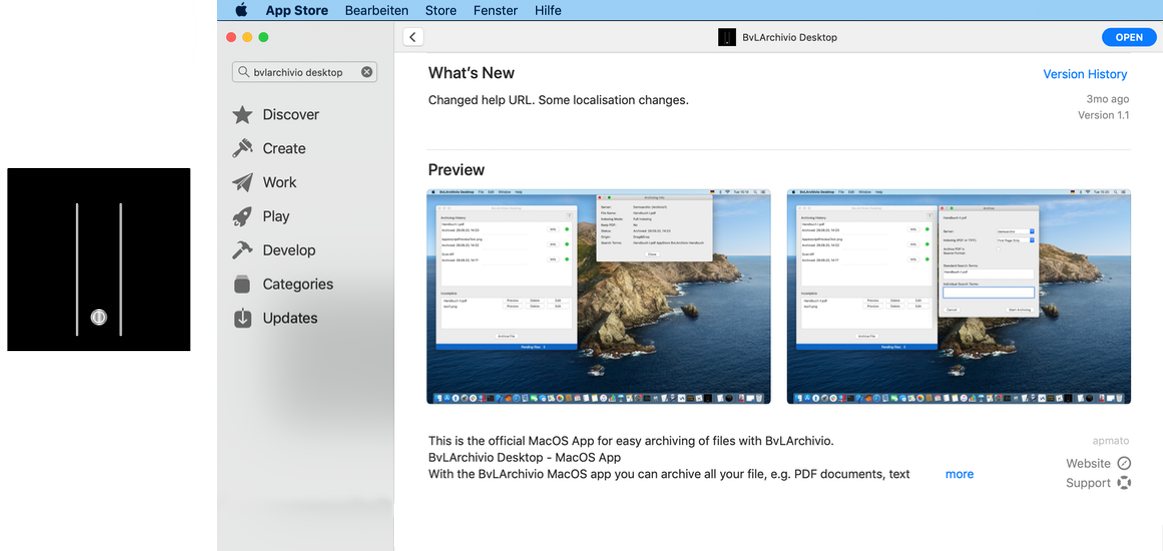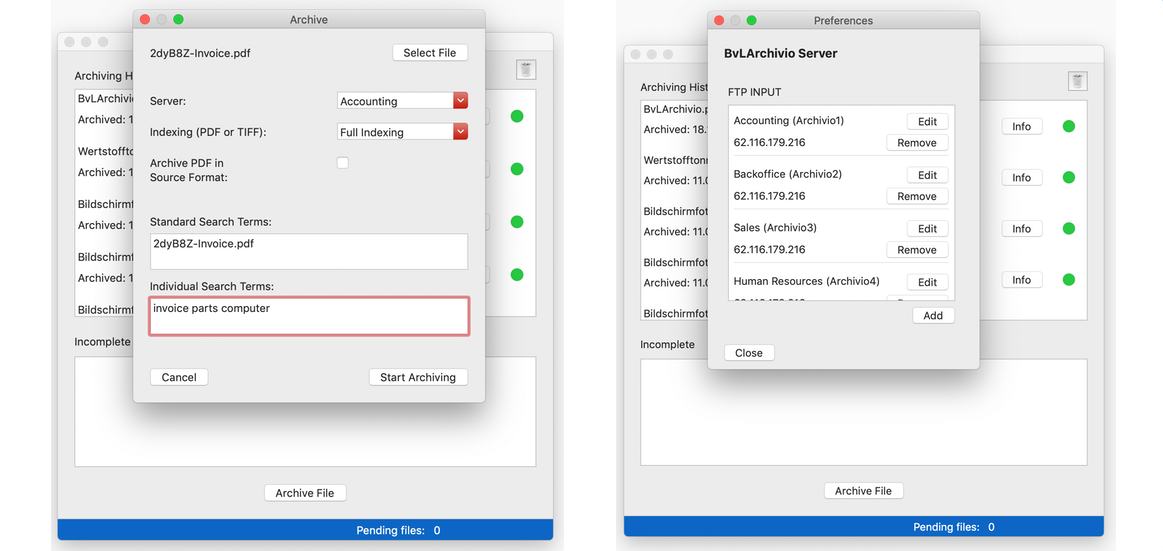 The macOS app for archiving with the BvLArchivio archiving system.
BvLArchivio Desktop for macOS
Easy and automatic archiving from your macOS computer
---
BvL.com, based in Berlin in the district of Wedding, manufactures a complete solution for digital archiving in small and medium-sized enterprises and sells it worldwide. The archiving system BvLArchivio is a legally compliant complete solution that is easy to use and by and large training-free.
In addition to the mobile app for iOS and Android, TouchingCode also develops the macOS app for the BvLArchivio system. With the macOS app, BvLArchivio Desktop, files of any kind, for example PDF documents, documents from word processors and also e-mails including attachments are archived from the MacOS computer on the BvLArchivio server. BvLArchivio Desktop can be scripted via Apple script. The app comes with 3 scripts that are ready to use. This makes it possible to automate archiving from the Mac computer very easily. You can adapt and change the scripts at any time using Automator from within macOS.
BvLArchivio Desktop ist available in these languages: English, German, French, Italian and Spain. You can download it from the Mac App Store.
YOUR APP
Keep in Touch
and get an offer for your app today!