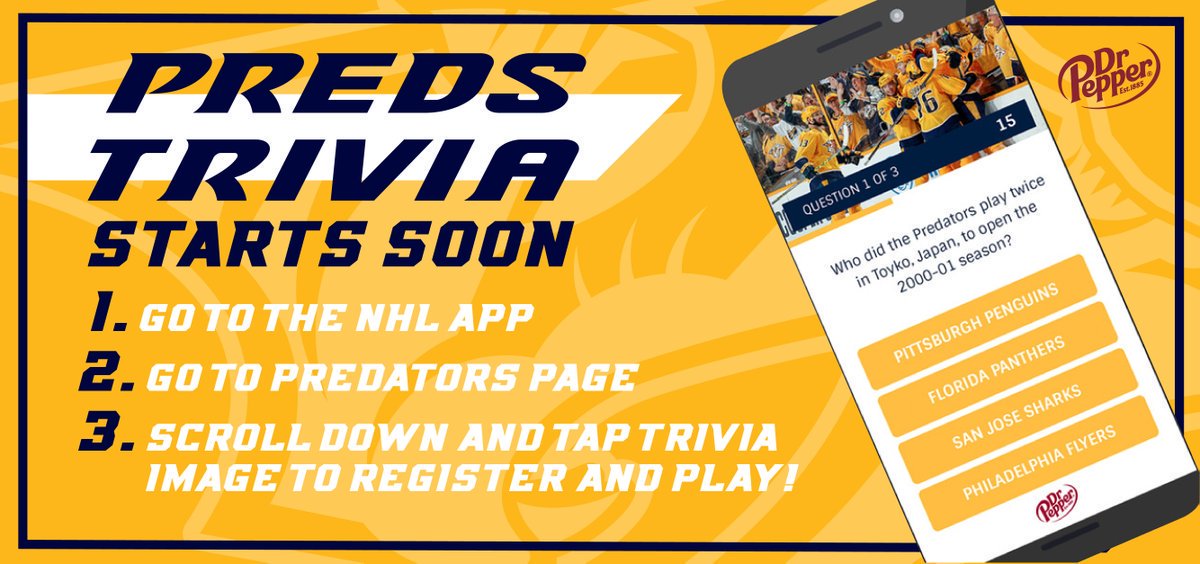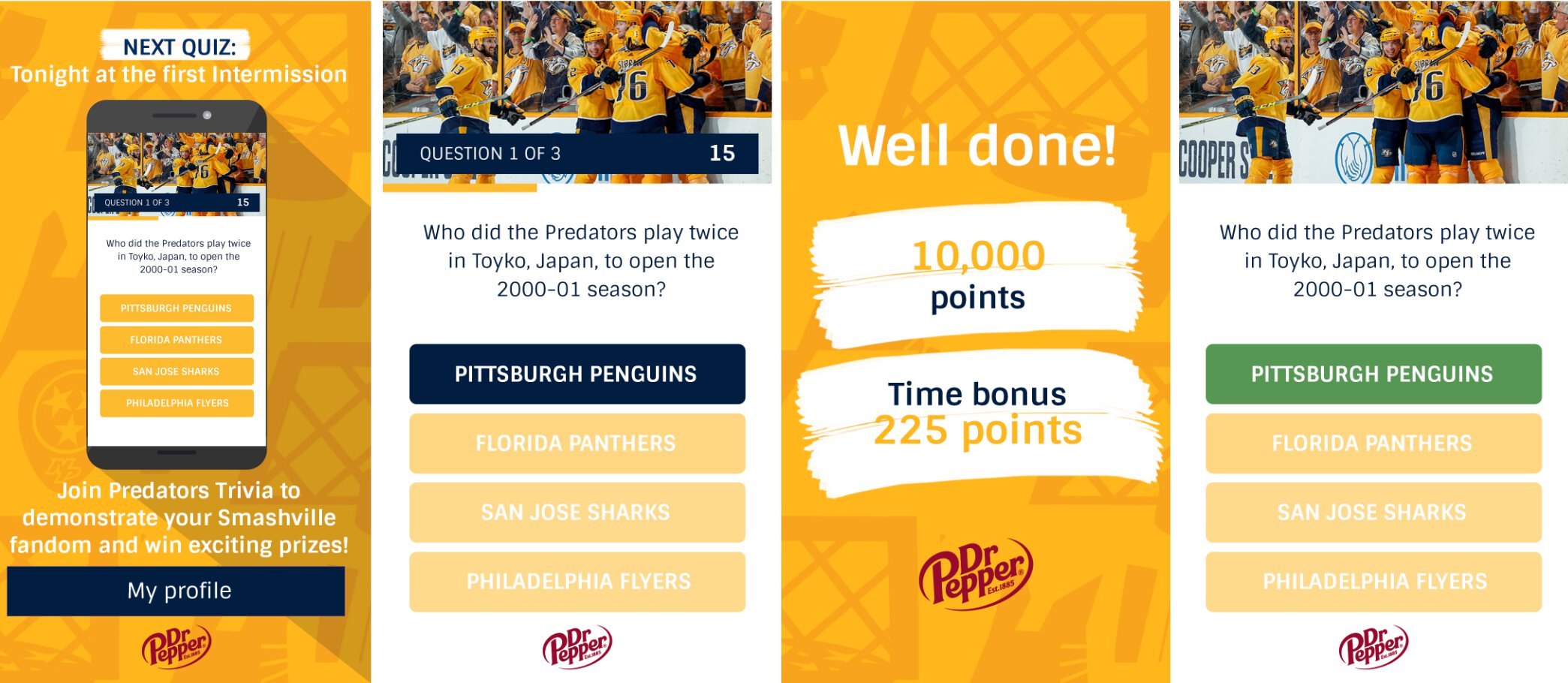 Nashville Predator's Quiz Game
Quiz game instead of interval music at ice hockey games in North America
PROJECT DESCRIPTION
---
Mobile website for the official App of the Ice Hockey League of North America (NHL - National Hockey League) exclusively for Club Nashville Predators with website for the big screens in the stadium and backend portal.
The quiz is usually played during the first break during the Nashville Predators' home games. Participation is offen for those who have installed the NHL App and chosen Nashville Predators as their favorite team. That's regardless of where you are. There will be one question and 4 possible answers each, with the questions chosen for Nashville Predators connoisseurs. If you want to participate in the prize draw, please enter your email and name after the quiz. If you are in the stadium, you can follow the quiz on the large screens installed there at the same time.
The server technology was programmed with the aim to ensure that the real-time transmission of the questions takes place synchronously every second both outside and inside the stadium in North America, thus ensuring a perfect community experience.
The quiz game is controlled via the included backend portal. This is usually done by the stadium technology.
YOUR APP
Keep in Touch
and get an offer for your app today!