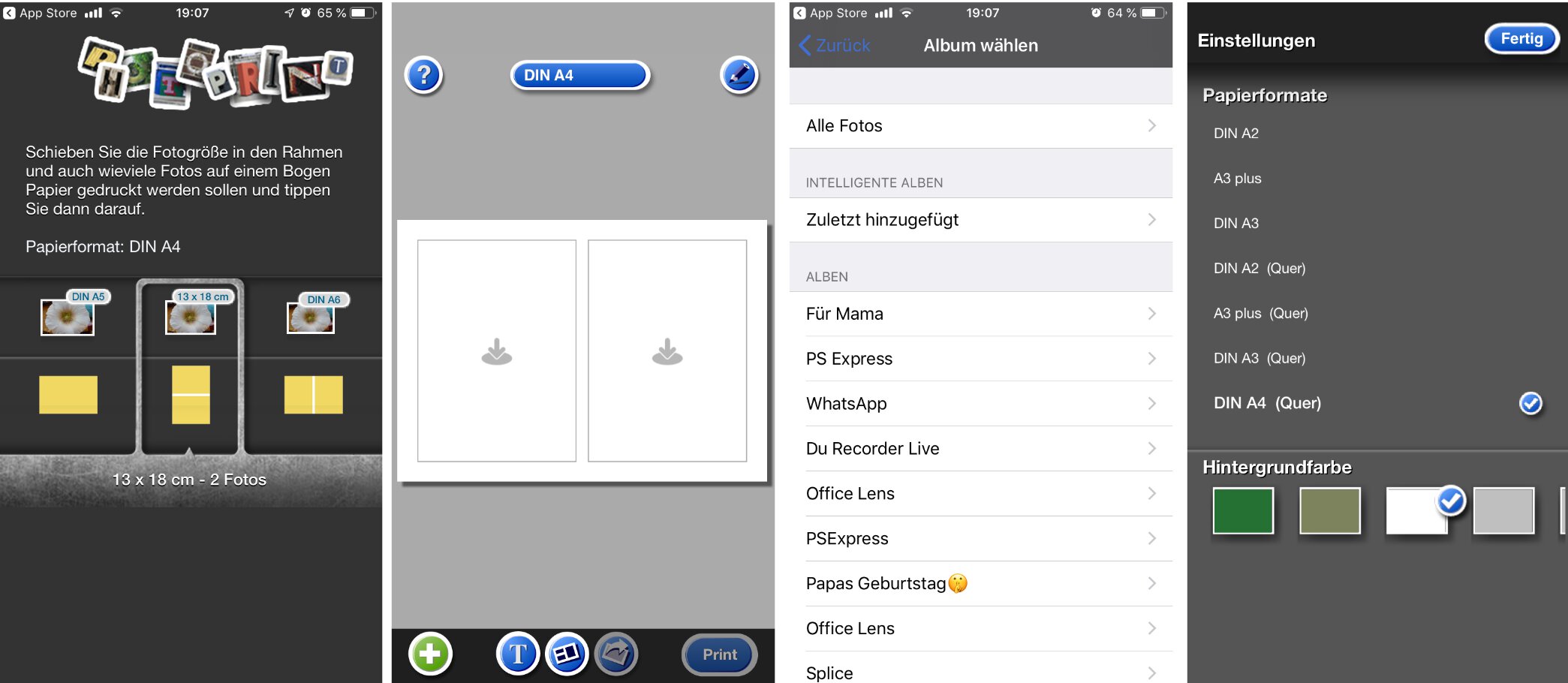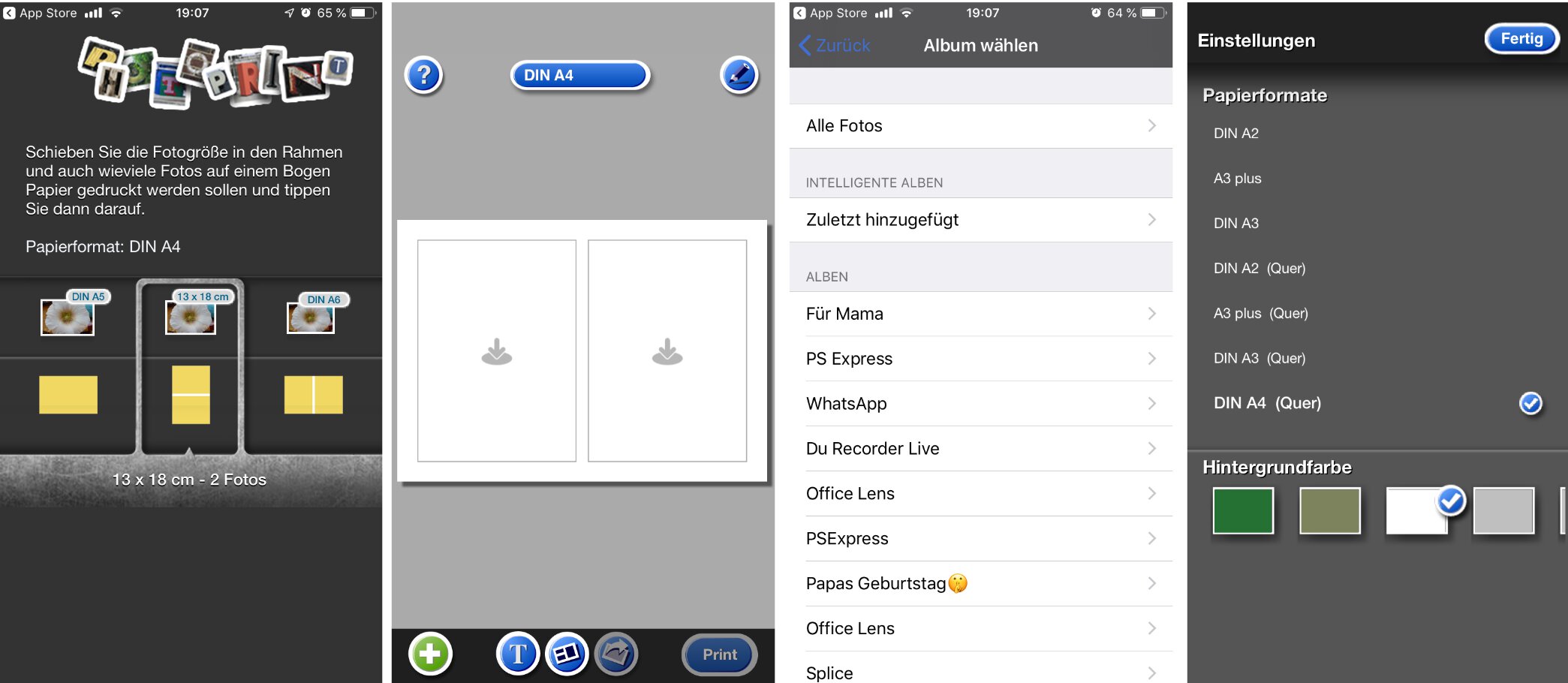 PhotoPrint is made for printing
Print photos from your iPhone photo library in various formats and layouts and add text and great colors.
PROJECT DESCRIPTION
---
With PhotoPrint, you can print photos and postcards or design collages and send it directly from your iPhone to any AirPrint-capable printer.Stand out using your own printer for amazing photo printouts directly from your iPhone or iPad:
✔︎ Print it yourself:
Print photos from your photo library on any AirPrint-enabled printer in the size you want.
✔︎ Colorful background:
Select print size larger than the photo size and colorize the background.
✔︎ Layouts:
Print up to 9 photos on one page.
✔︎ Stunning text labels:
Print different text labels on every page.
Print it yourself
PhotoPrint prints in full color and black and white and it's possible to choose the paper type and print on normal paper with the appropriate settings. With this you can print those pictures out of the photo library that do not need to be printed in high photo quality, as for example photographed recipes or vouchers. The built-in photo app does not have such options. It uses the high photo quality as a default. This is slow, consumes the most ink and the printed sheet might be too damp.
Layouts and colorful backgrounds
You can combine up to 9 photos on one page. Each image can be individually scaled and rotated to determine the most beautiful detail. With a colorized background it becomes a perfect postcard or collage.
Stunning text labels
Create a catchy bulletin. Add place and time to a photo and send it to friends. At a film set, write the scene below the image, add some notes and print continuity photos. PhotoPrint prints up to 10 different text labels on every page. You can choose font types and a text color for each line of text so that it gets nicely with each particular background.PhotoPrint is available for iPhone and iPad in the languages German, English, Spanish and Japanese.
Tips
- For 4 photos on DIN A4, select the postcard format borderless.
- For 4 photos on DIN A4 including border, select the photo format 9 x 13.
- For 2 photos on 10 x 15 including border, choose the photo format wallet, 6.4 x 8.4 cm.
Reviews - PhotoPrint in the press
www.iskysoft.com: How to Print Photos from iPhone (iPhone 5 included)
www.softmyth.com: PhotoPrint LT - Made for Printing 2.4
www.youmobile.org: Print multiple photos from your iPhone on a single page
YOUR APP
Keep in Touch
and get an offer for your app today!