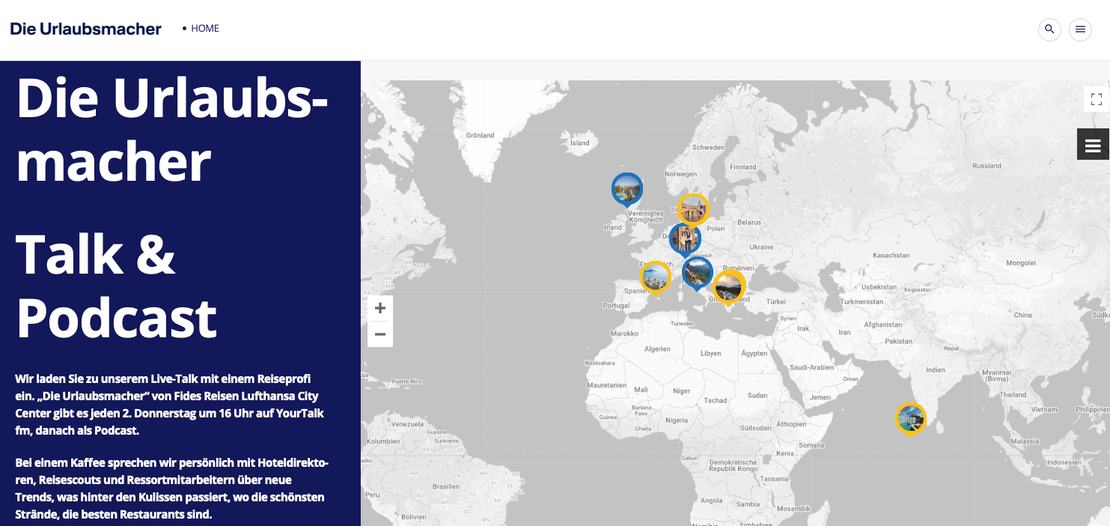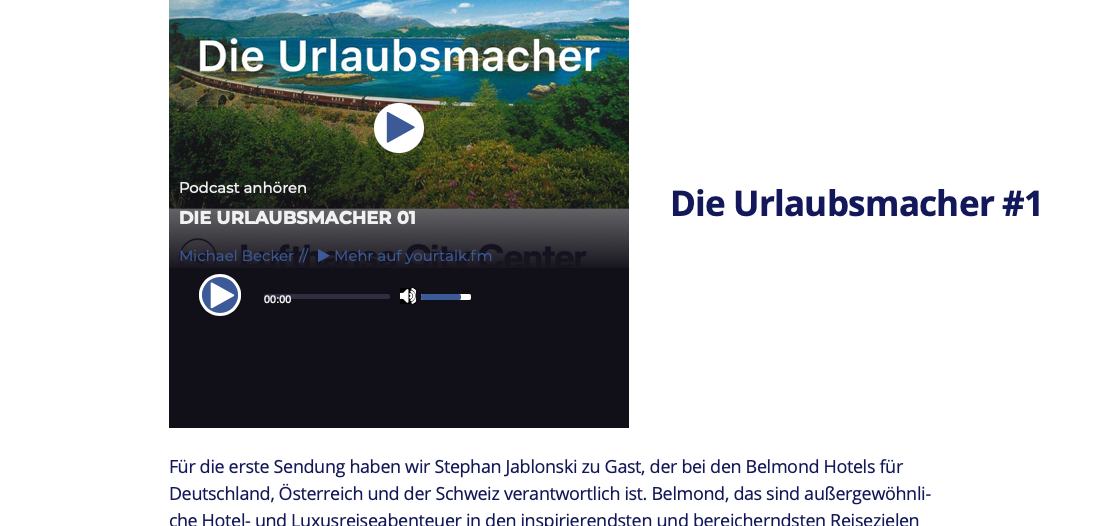 Die Urlaubsmacher Live-Talks & Podcast
Listen to all Podcast Episodes of Die Urlaubsmacher and get background information
DIEURLAUBSMACHER.FM – The Travel Talk from Insiders (in German language).
---
Die Urlaubsmacher is a live talk series with one or more travel specialists on yourtalk fm.
Fides Reisen managing director Michael Becker talks with hotel managers, travel scouts and travel specialists about new trends, what happens behind the scene, the greatest beaches, the best restaurants and more.
Behind every vacation booking are people who are committed to make travel experiences significant. The people of Fides Reisen have a large network, they know many many travel destinations, what is possible with sustainability and where you can travel safely. The insider knowledge of the Fides travel specialists provides the idea for the live talks "Die Urlaubsmacher".
The Die Urlaubsmacher talks are hold biweekly on Thursday at 4 p.m. on YourTalk fm in German language. After the live event you can listen to all episodes at dieurlaubsmacher.fm.
The web site provides all talks for listening in as well as additional text and image material about the places and the participants.
YOUR WEBSITE
Keep in Touch
and get an offer for your Website today!