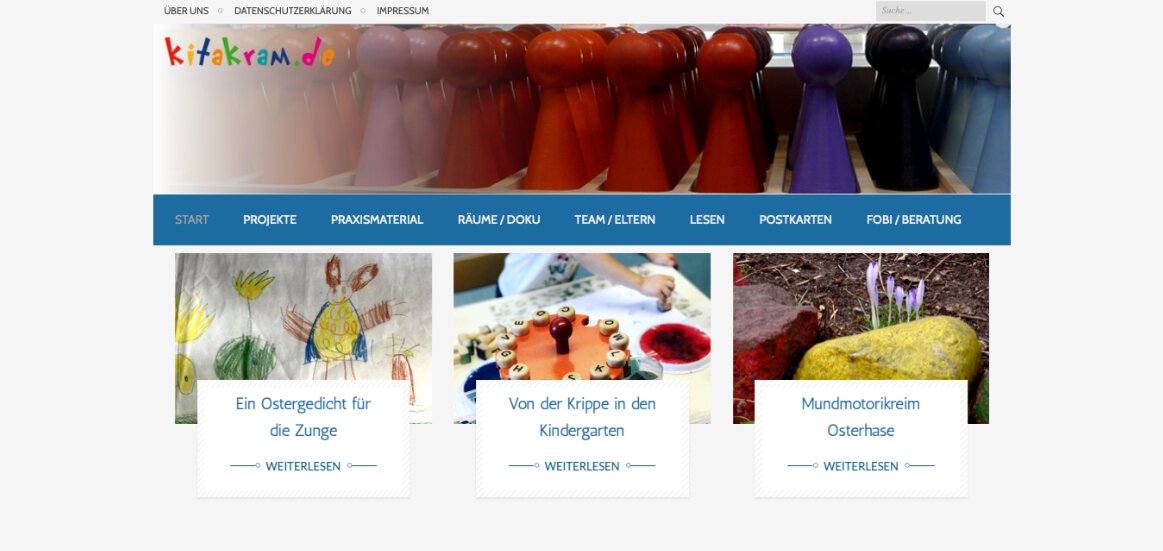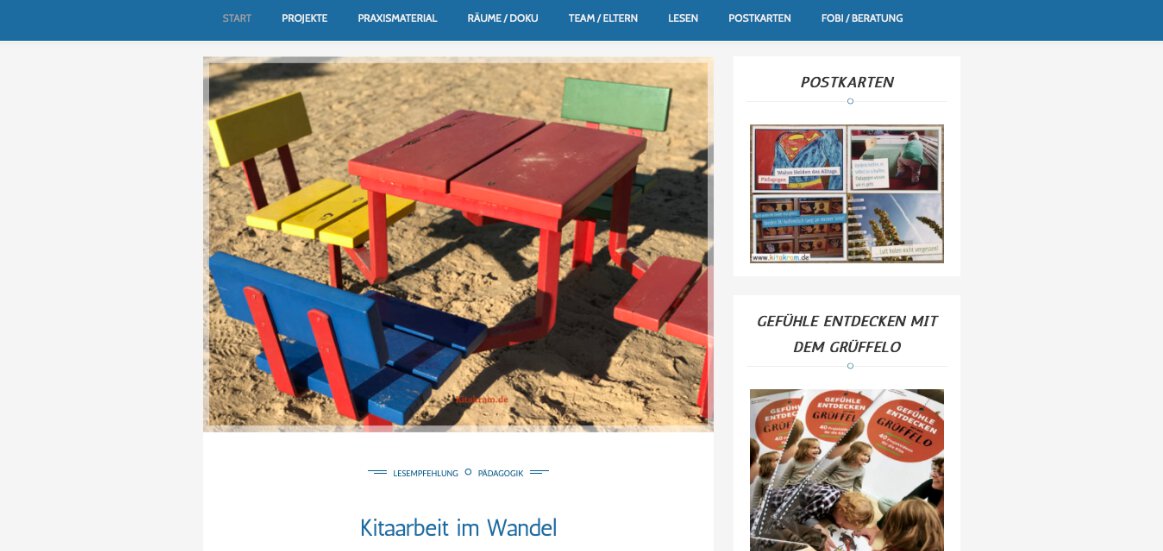 kitakram.de
Very informative website and blog for early childhood education
PROJECT DESCRIPTION
---
Relaunch kitakram.de.
kitakram.de
is the practice portal in the field of early childhood education and contains lots of useful information and tips about early childhood education. Parents, childminders, all those working in Kinderkrippen, kindergartens or primary schools draw on the extensive treasure trove of the website, which focuses on interior design, practical project ideas, language development, suggestions for movement and exercises, new ideas from the field of art and possibilities for documentation.The web page with many pictures and over 300 articles is based since this Relaunch on the Open Source Content-Management-System Wordpress. Before it was based on that likewise in the Open Source Content-Management-System Drupal. kitakram.de supports now modern CMS functions and is better optimized for search engines. In addition, the site is now responsive and can easily be viewed with mobile web browsers. The new appearance was developed together with the customer using the paper prototyping technique.
YOUR WEBSITE
Keep in Touch
and get an offer for your Website today!